Folks, we are buzzing with anticipation. I am excited to announce that QUEEN BEES (my musical project with Kate Musselwhite Tobey and Molly McGinn) has been selected as a finalist in the Not Your Average Folk contest! If we win, we will secure a spot to perform at the upcoming North Carolina Folk Festival. Members of the public can vote once a day!

Please cast your vote right here: https://ncfolkfestival.com/vote/

On behalf of my fellow Queen Bees, thanks so much for your support! The song we wrote and recorded for this submission (aptly titled "Let the Queen Be") is all about showing our support for drag artists in the US. They have been under fire lately from all sides. Our song shows our solidarity and appreciation for the art form, and as allies, we hope to shine a positive light on the issue.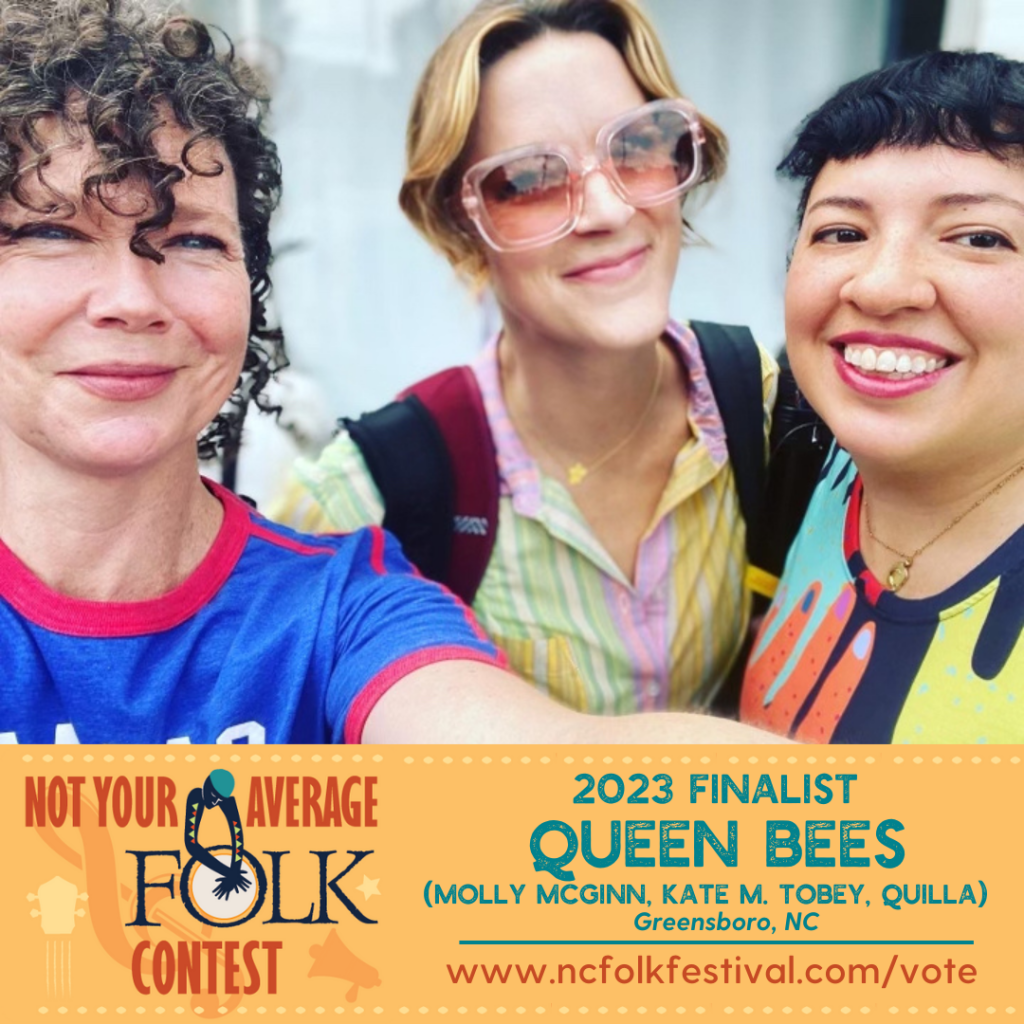 It's an honor to play music with these ladies in our project, QUEEN BEES. Writing and arranging the tunes is also a very fun experience for us. Each person brings a different dimension to the music. And I get to play my Roland drum machine and vocal looper for this project, so I am thrilled. Vote for us if our song resonates with you!