Thank you to North Carolina Public Radio for having me on the last episode of "The State of Things" on WUNC. It was an honor to discuss my new album, as well as the story behind creating the theme song for WUNC's amazing Embodied podcast (a show that will continue to air every Friday at noon on WUNC). It was a pleasure to be interviewed by Anita Rao and her team, and to work with them to craft the theme song.

Listen to the full interview here.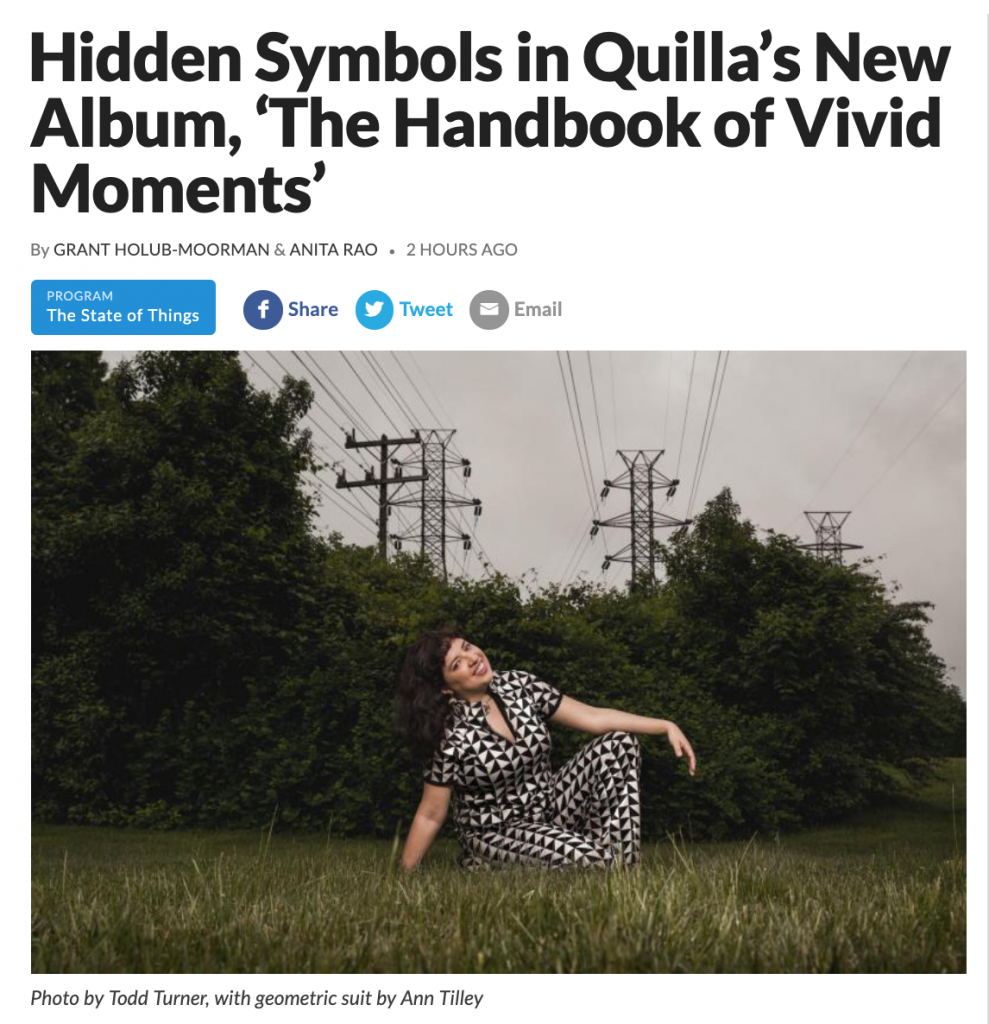 The instrumental I produced for "Embodied" was inspired by the WUNC team's innovative exploration of the science of pleasure. It became the song Algorithms with Benefits. The lyrics were later inspired by many conversations with my dear friends and colleagues who are also conservation scientists: Karen Park and Felice Wyndham. I ended up featuring the song on my album.
With the song "Algorithms with Benefits" my goal was to convey the idea that nature is the true source of our power as resilient and beautiful human beings. The patterns in nature are what have shaped humanity over millennia. Sometimes we are so wrapped up in technology that we forget we are intrinsically connected to Earth's primordial cycles and rhythms. The digital algorithms that are molding our online realities can also be a distraction from our relationship to nature.
Thanks for listening!