Quilla was recently interviewed by University of North Carolina School of the Arts (UNCSA) music student Olivia Andersen as part of the school's "Changemakers" series. Read the article here.

The piece focuses on Quilla's work as an advocate for women producers in the male-dominated music industry. Through her collaborations with women and workshops teaching women about music production, she has provided training, visibility and opportunities for women artists at all stages of their careers.
The Changemakers series is described on the UNCSA website as follows:

"A changemaker is someone who is taking action to solve a social problem. They are people who create change and have the knowledge and will to do so. Changemakers can come from many different backgrounds and are passionate about helping their community. They don't just create change for themselves, but for others around them as well. Everyone has the power to be a changemaker — even you. All you need to do is believe you can make a change, speak up, and surround yourself with people who are passionate about the same things as you so that you can grow together."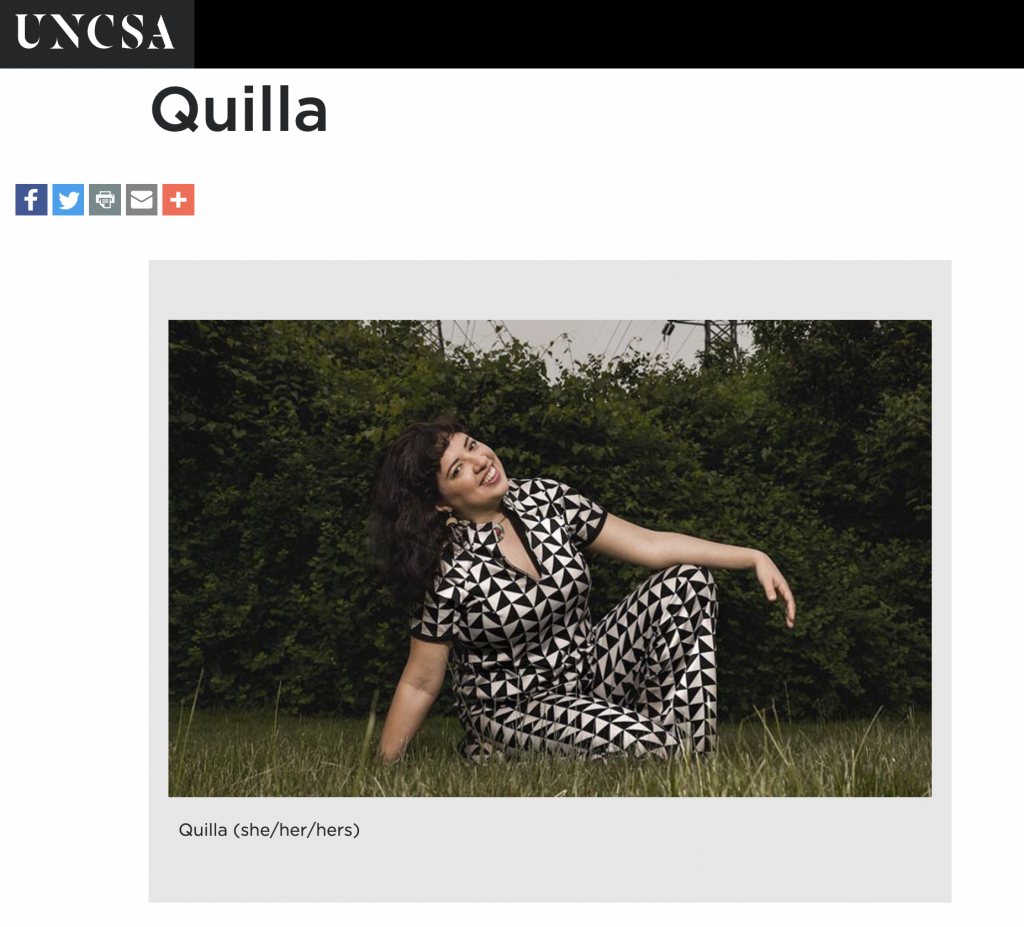 Thanks for reading! Have yourself a good day.