All upcoming concerts, workshops and public appearances have been cancelled or postponed due to the COVID-19 pandemic.
Quilla is currently producing her third album from home. In January 2020, she became a recipient of the Regional Artist Grant award made possible by ArtsGreensboro, with funding from the North Carolina Arts Council. Their support is gratefully acknowledged.
———————————————————————————————
SAGITTARIUS MUSIC VIDEO 
|  Music video directed and produced by s/n (Jennida Chase & Hassan Pitts), in conjunction with the Media Studies Department at the University of North Carolina Greensboro. The track is available for streaming 
everywhere
.
Sagittarius was officially featured at multiple film festivals recently! See blog post below for the full list of festivals.
———————————————————————————————
TV APPEARANCE | Quilla was on UNC-TV / PBS (Public Media North Carolina) on May 2nd, 2019, during "MUSE: The Arts Show" which also included segments on A/V Geeks and Art-o-Mat. View full credits here.
———————————————————————————————
DOCUMENTARY | Directed by Japanese-American artist Stefan K DiMuzio in 2018, this surrealist short documentary explores Quilla's daily life as a new mother, an electronic music producer and collage artist. Told in colorful fragments that juxtapose creative pursuits with parental responsibilities, this video collage shows tenderness, resilience and overcoming adversity through art.
———————————————————————————————
LATEST ALBUM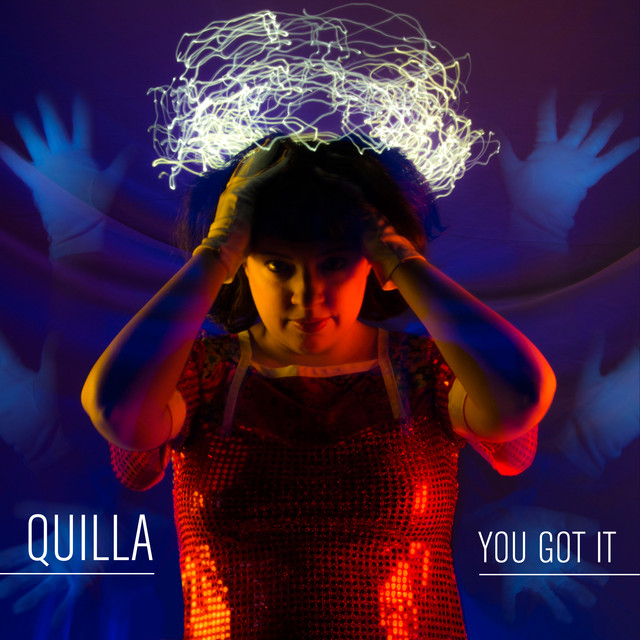 Composed and produced by Quilla, "You Got It" (Ritual Fire Records, 2017) is her second full-length album. It lures the listener into a world of magical realism, vivid imagery, hypnotic beats and soothing vocals. (Album art: photo by Chris Snow, graphic design by Marty O'Connor, dress by Ann Tilley).
ALBUM REVIEWS
"Kicking off with eerie drum-work, the listener is met with her spellbinding and ethereal voice – one that soothes the senses like silk would. Exciting more emotions in the listener, Quilla carries off the track well with her pitch perfect adeptness behind both, the microphone as well as the production desk."
– We Rave You

"This last year [Quilla] has been hard at work producing her new album 'You Got It', and it does not disappoint. The slick, varied productions alongside beautiful, poetic vocal forms a hybrid genre which Quilla has created. The influences of the producers she has worked with and her dance music background are evident, but her ability to transcend genres and tie all the brilliant intricacies of her production together is majestic."
– I Want EDM


Listen to Interviews with Quilla
Artstitution: Artists at Work Podcast (Nov 2018)
Gate City Live Podcast (Oct 2018)