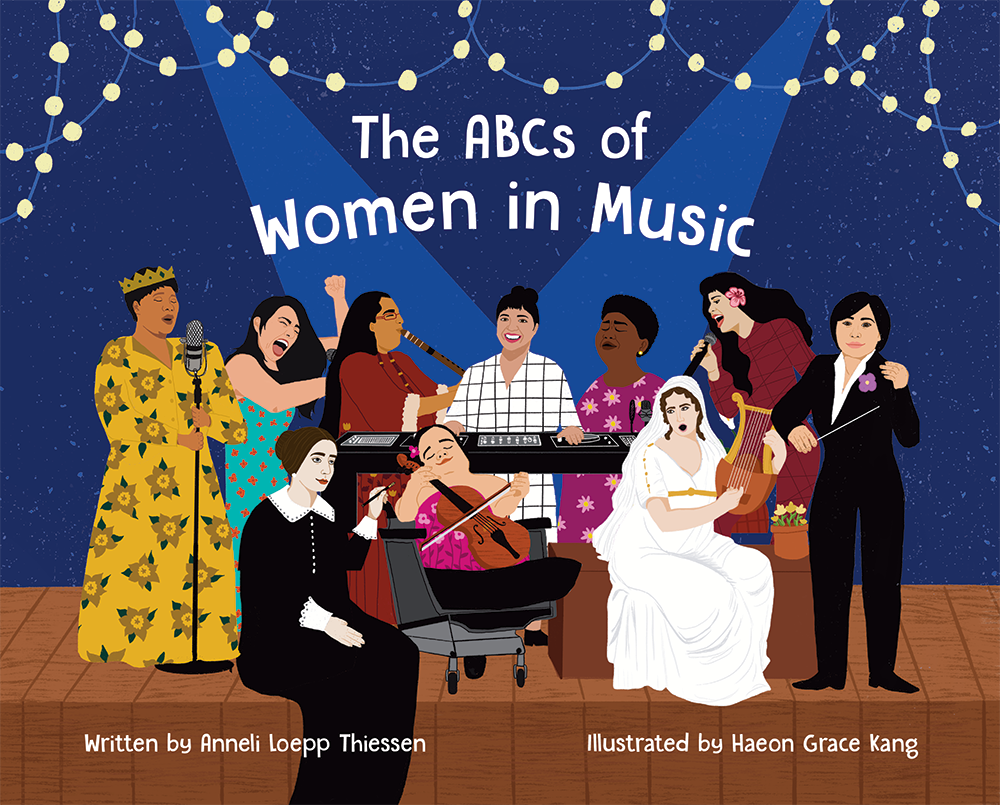 I am delighted to be featured as the musical artist representing the letter "Q" in the upcoming book "The ABCs of Women in Music" written by Anneli Loepp Thiessen and illustrated by Haeon Grace Kang (GIA Publications, 2022). It's so exciting to be featured among many other women musicians, as well as be recognized for my work as an electronic music producer!
If you pre-order this book, copies will be shipped to your door in February 2022. This amazing publication will also become available in all Barnes & Noble stores in the US and Canada as well as on Amazon.com in May 2022.
Description of the book
Meet Clara the composer, Ella the jazz singer, Selena the pop star, and Xian the conductor! Women in music are brilliant, creative, brave, and resilient. They are composers, conductors, singers, musicologists, electronic music producers, and so much more.
In this vibrantly illustrated picture book, meet 26 remarkable women musicians who collectively span over 1,000 years of music history and represent a diversity of cultures, races, professions, and abilities. Their incredible stories and beautiful work are sure to inspire a new generation of musicians!