It's been a busy time of year on my side! Happy to be serving my community in various new ways this year. The track "Wild and Kind" (by Molly McGinn and I) will appear on the massive "Artists United to End Poverty" compilation, a 50+ song album featuring musical talent from our corner of North Carolina. 
All proceeds will be donated to United Way of Greensboro to help raise awareness about poverty in our community. Greensboro ranks 31% above the national poverty average, and 1 out of every four kids are growing up in poverty.
Pre-order is now available now through iTunes!
Album will be officially available on Friday, September 6th, 2019
This compilation was compiled by The Culture Pushers – they have worked so hard to bring this project to life! Many thanks in particular to Andreo "Fanatic" Heard who brought so many artists together for this initiative. This photo represents the beauty and diversity of Greensboro and all the amazing artists who live and work here.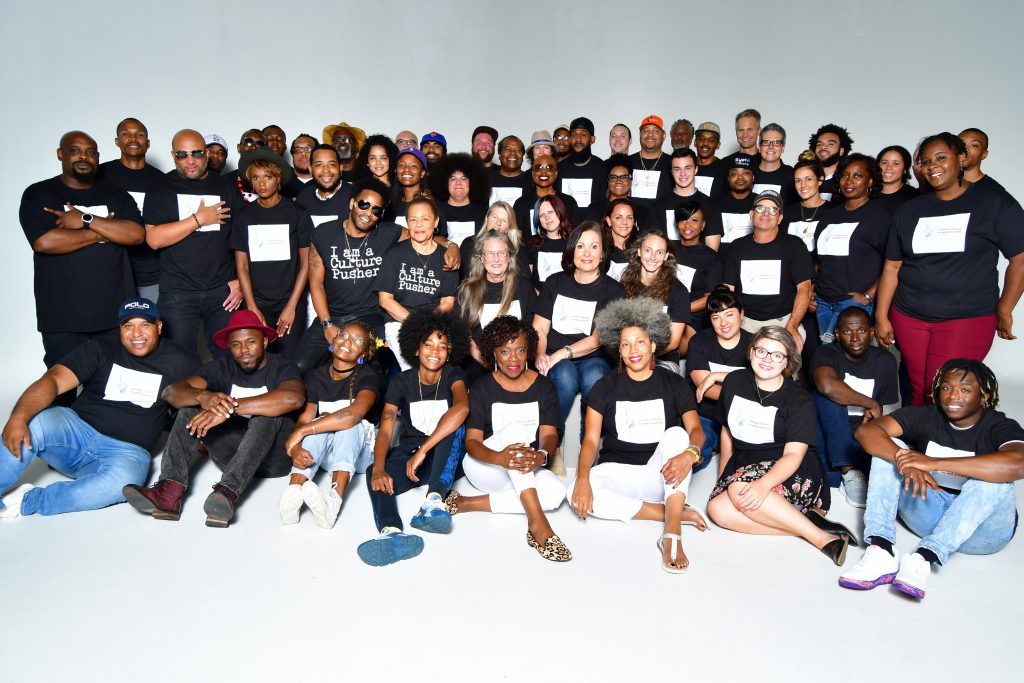 Album artists include:
Vanessa Ferguson, Bishop Bryan J. Pierce, Sr., Mount Zion Gospel Choir, The Hamiltones, Mayor Nancy Vaughan, John P. Kee, Laurelyn Dossett, Autumn Nicholas, Fanatic, Andre Fenix, Demeanor, Jordan Hawkins, Shelby J, Sybil, J. Timber, Molly McGinn, Quilla, Josh King, Jaron Strom, Citizen Shade, Tigo B, Jessica Mashburn, Josephus Thomson III, The Collection, Abigail Dowd, JBlanked, Debbie "The Artist" Long, Chris Meadows, AND MANY MORE!
#FromPovertyToPlatinum #CulturePushers #LiveUnited #SoGSO #NorthCarolina